Activities
Beta Phi Chapter of Omega Psi Phi Fraternity Inc -
Internationally Mandated Programs
Omega Psi Phi has a rich history with regard to comunity service and uplift. There are currently ten internationally mandated programs. Achivement Week, Scholarship, Social Action, Talent Hunt, Reclamation and Retention, College Endowment fund, Health Initiatives, Voter Registration Education and Mobilization, and NAACP.
Social Action Program -
Durham Rescue Mission
Each month the chapter gets together to give back to our comuntiy. Through a partnership with the Mission we feed those that are less fortunante.
Social Action Programs -
Mobile Market
​The Mobile Market is a food distribution event that happens at Duke Memorial on the third Saturday of each month. We partner with the Interfaith Food Shuttle, Calvary Ministries of the West End, and many other churches/ministries to provide food for over 300 households. Mobile Market helps prevent the waste of nutritious, fresh food. For those families who can't come to the distribution site, volunteers deliver food boxes to their residence.
Social Action -
National Night Out
The introduction of National Night Out, "America's Night Out Against Crime", in 1984 began an effort to promote involvement in crime prevention activities, police-community partnerships, neighborhood camaraderie and send a message to criminals letting them know that neighborhoods are organized and fighting back. NATW's National Night Out program culminates annually, on the first Tuesday of August (In Texas, the first Tuesday of October).
Scholarship -
Scholarship Recognition
Each year the chapter selects a group of high school students that have met the requirements outlined by our scholarship commitee.
Scholarship - Mardi Gras
Each year the chapter hosts the Mardi Gras celebration. This celebration aides in providing the means by which our chapter can provide scholarships to the youth in our communinty.
Talent Hunt
Each year the chapter hosts the Talent Hunt program in our comuninty. This program provides exposure, encouragement and financial assistance to talented young people participating in the performing arts. Winners are awarded recognition and may be given college scholarships.
Achievement Week
Each November the chapter hosts Achievement Week this program is designed to recognize those individuals at the community who have contributed to community uplift. A High School Essay Contest is to be held in conjunction with Achievement Week.

Memorial Service
Each year on March 12th Beta Phi conducts a service to recall the memory of those members who have entered into Omega Chapter.

MANHOOD
SCHOLARSHIP
PERSEVERANCE
UPLIFT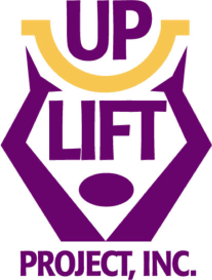 The value of our Fraternity is not in numbers, but in men, in real brotherhood...